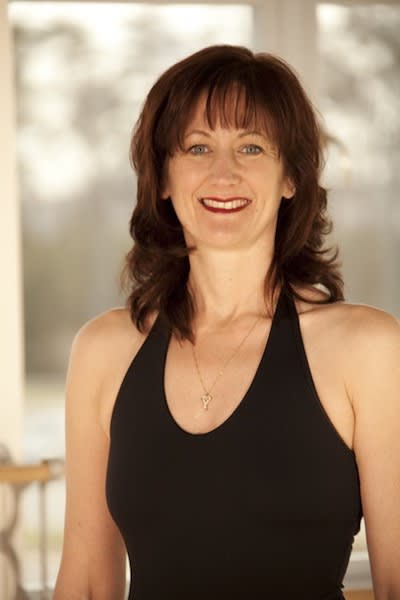 Deborah Stanley, RN
Studio Cooperative PrincipalABT® Certified Teacher in Pre-Primary through Level 5 of the ABT® National Training CurriculumEBAS Certified Instructor
Ms. Stanley firmly believes the joy of dancing and the joy of health/well being coexist. She believes carefully trained dancers should be able to pursue their art for as long as they like, unlimited by avoidable injuries. Her teaching style offers students of all ages the opportunity to develop an ideal balance of flexibility and muscle strength to ensure that they will have a lifetime of dancing, be that as a career or as a hobby for personal fulfillment.
As an adult, Ms. Stanley came to ballet after suffering a back injury at work, first studying with Deena Shroyer in Leavenworth, Kansas. Through the discipline of ballet and the study of other forms of motion, she was able to recover from her injury and strengthen her back to live free of pain without surgery. She continues her education in ballet through annual training with teachers such as Heidi Winton-Stahle, Danile Geisy, Scott Putman, Kathy Sawyer, Pedro Szalay, and Randall Marks. Before creating The Studio Cooperative, Ms. Stanley was a cofounder and founding member of the Board of Directors of the Ballet Arts Academy at the Old Waldorf School. Her years there gave her the opportunity to study ballet and pedagogy with Jayne Stefani-Keating. Ms. Stanley's roles as administrator, instructor, grant writer, web and marketing developer, regisseur, and costume designer gave her invaluable experience in the practical aspects of the dance world. Ms. Stanley is an ABT® (American Ballet Theater) Certified Teacher who has successfully completed the ABT® Teacher Training Intensive in Pre-Primary through Level 5 of the ABT® National Training Curriculum.
Ms. Stanley is one of the first ten instructors ever trained and certified to teach Elemental Body Alignment System (EBAS). EBAS is a series of stretching and strengthening exercises designed to integrate the body while increasing flexibility, range of motion and core strength. The focus of EBAS is to understand basic principles of initiating and anchoring movements from the pelvis while finding efficient and effective alignment through experiential anatomy. This system is currently finding its way into dance curriculums and companies internationally. It is the perfect complement to the whole body approach of training at The Studio Cooperative. For more information on EBAS see www.doebas.com.
Ms. Stanley's 17 years of Critical Care and Emergency nursing experience provide the perfect foundation for teaching anatomy, kinesiology, and nutrition. She is proud teach the AMERICAN BALLET THEATRE® National Training Curriculum, a breakthrough 8 level program that combines high quality artistic training with the basics of dancer health and child development. Ms. Stanley uses this curriculum as well as the integrated movement techniques of EBAS, the scientific techniques of Pilates, and a varied background in educational techniques to teach students how correct movement and nutrition provide a sound base for long term health and well being.